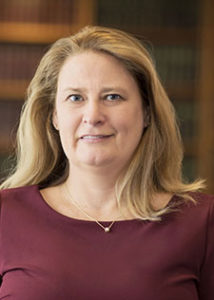 Early this February, Sheehey director Heather Ross participated in a round table discussion hosted by the Lake Champlain Chamber of Commerce. The panel was comprised of Ross, as well as Kerin Stackpole and Ben Traverse, both directors at their respective firms, and Austin Davis, Government Affairs Manager for the chamber. Among topics tackled by the panel were two bills currently facing the Vermont legislature – H.320 and H.329, both of which deal with employment discrimination policies. Also discussed by the panel was the topic of COVID-19 and its impact both on employers, as well as employees.
The presentation is available to re-watch at this link. The panel will regroup every few months to discuss various employment related topics as requested by employers.
Heather is a director and shareholder at the firm and her practice focuses on complex civil and criminal litigation, including employment disputes.