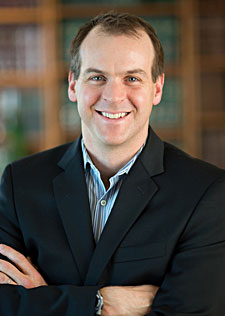 On March 22, 2019, Sheehey Attorney Ian Carleton received the 2019 Pro Bono Service Award at the Vermont Bar Association's mid-year meeting at Lake Morey Resort.
Judge Nancy Waples nominated Ian and cited his work as a Guardian Ad Litem as well as his extensive pro bono work representing clients in federal criminal defense cases.
Ian joined the firm in 2003 and is a principal of the firm. He regularly represents corporate and individual clients in civil and criminal matters in both state and federal court.
This is the second time a Sheehey attorney has been received the Pro Bono Service award by the Vermont Bar Association in the past three years. In 2016, the Vermont Bar Association recognized Kevin A. Lumpkin for his participation in a pro bono clinic sponsored by the civil division of the Chittenden Superior Court.